Pagrindinė mūsų veikla – didmeninė prekyba siuvimo pramonės priedais. Atstovaudami įvairius Europos gamintojus ir bendradarbiaudami su Lietuvos įmonėmis, tiekiančiomis siuvimo pramonės priedus, jų produkcija aprūpiname per 300 klientų Lietuvoje ir užsienyje.
Kita mūsų veiklos sritis – siuvimo priedų gamyba. Gaminame įvairias klijines perforuotas juostas, klasikinius siūtinius pajuosmenis, įstrižo pjovimo juostas, kantavimo juosteles ir k.t., taip pat įstrižai pervyniojame audinius bei gaminame įstrižo kirpimo kantelius.
Turėdami daugiau nei dvidešimties metų patirtį siuvimo priedų prekyboje ir gamyboje, galime Jums pasiūlyti platų siuvimo priedų asortimentą – nuo siuvimo siūlų, klijinių įdėklų bei įvairių audinių iki pakabų ir gaminių pakavimo medžiagų.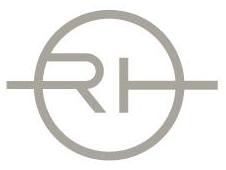 We mainly specialize in the wholesale of sewing accessories. Representing various European manufacturers and collaborating with Lithuanian companies, which provide us with sewing accessories, enables us to supply more than 300 clients in Lithuania and other countries with our products.
We also specialize in manufacturing of sewing accessories. We produce perforated tapes, waistbands for trousers, bias and slit tapes, etc.
Having the experience of more than twenty years in selling and manufacturing of sewing and trimming accessories we are able to offer You a wide range of accessories – from sewing threads and fusible interlinings to hangers and packages for Your products.